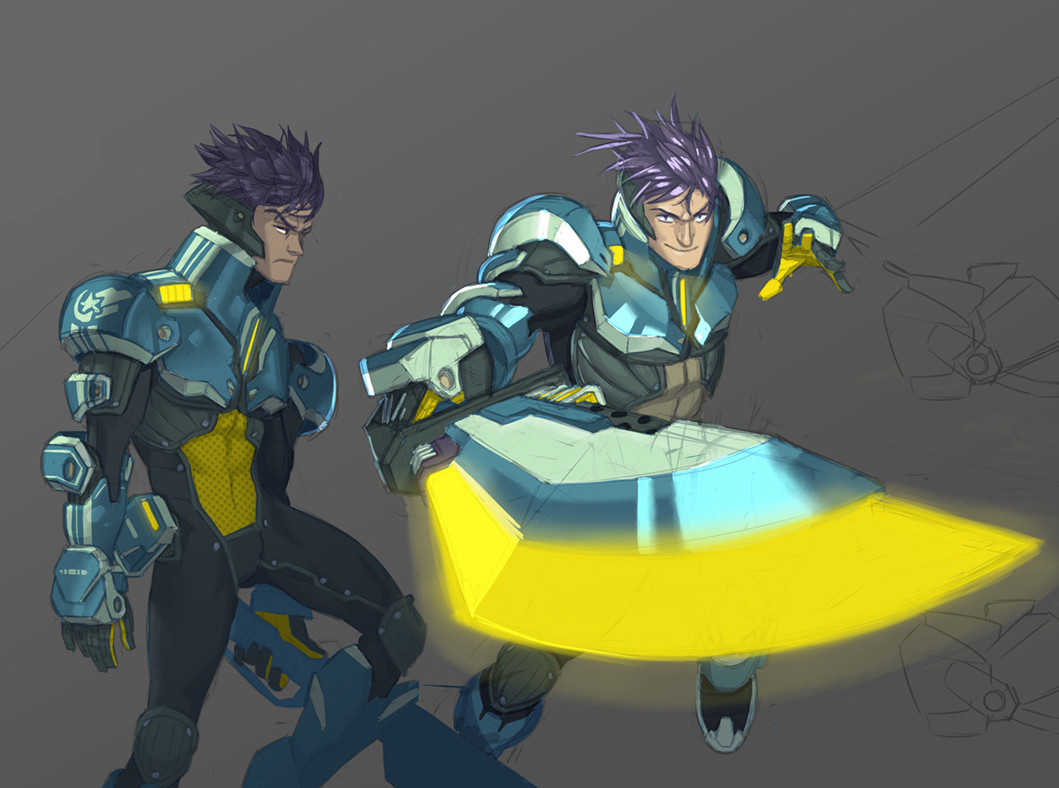 Early concept illustrations before he even had a name.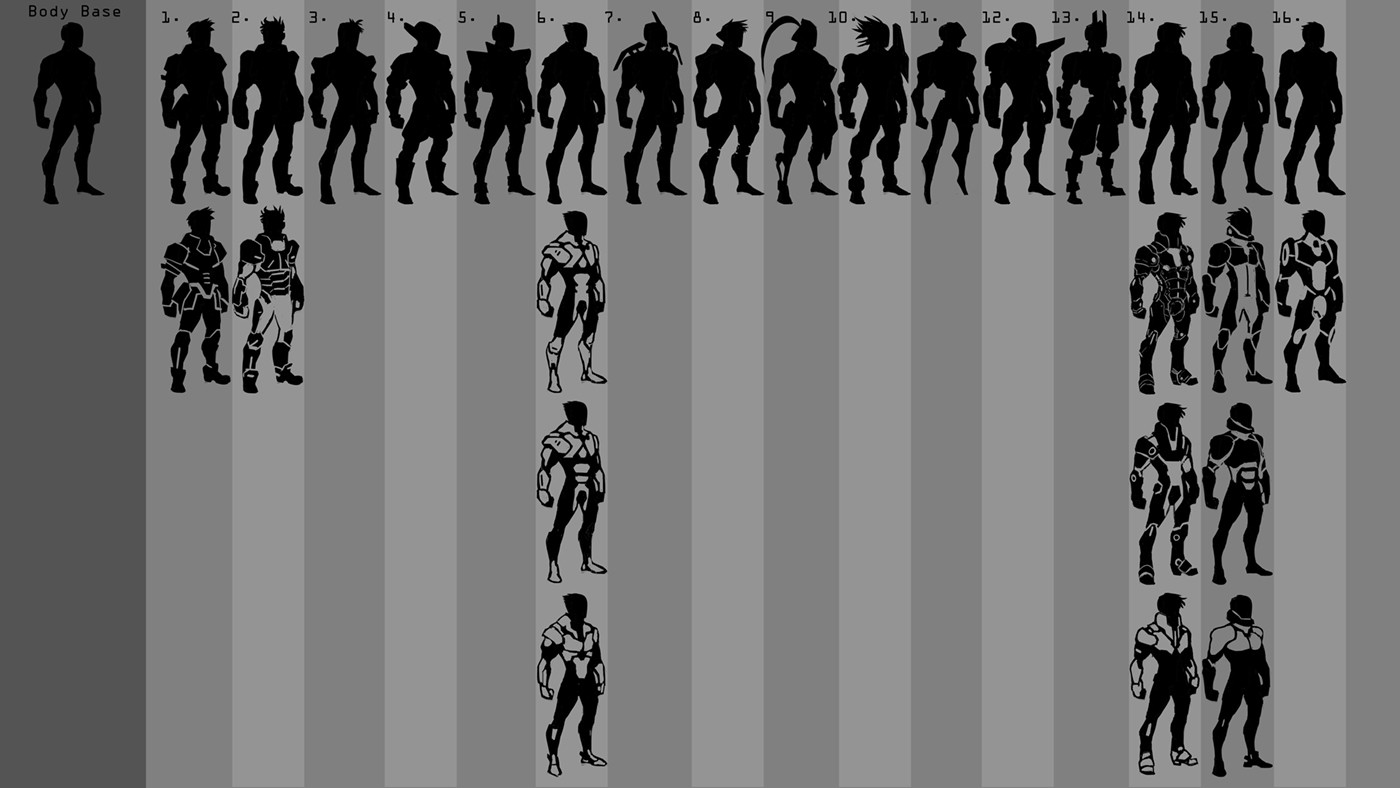 Early silhouette studies.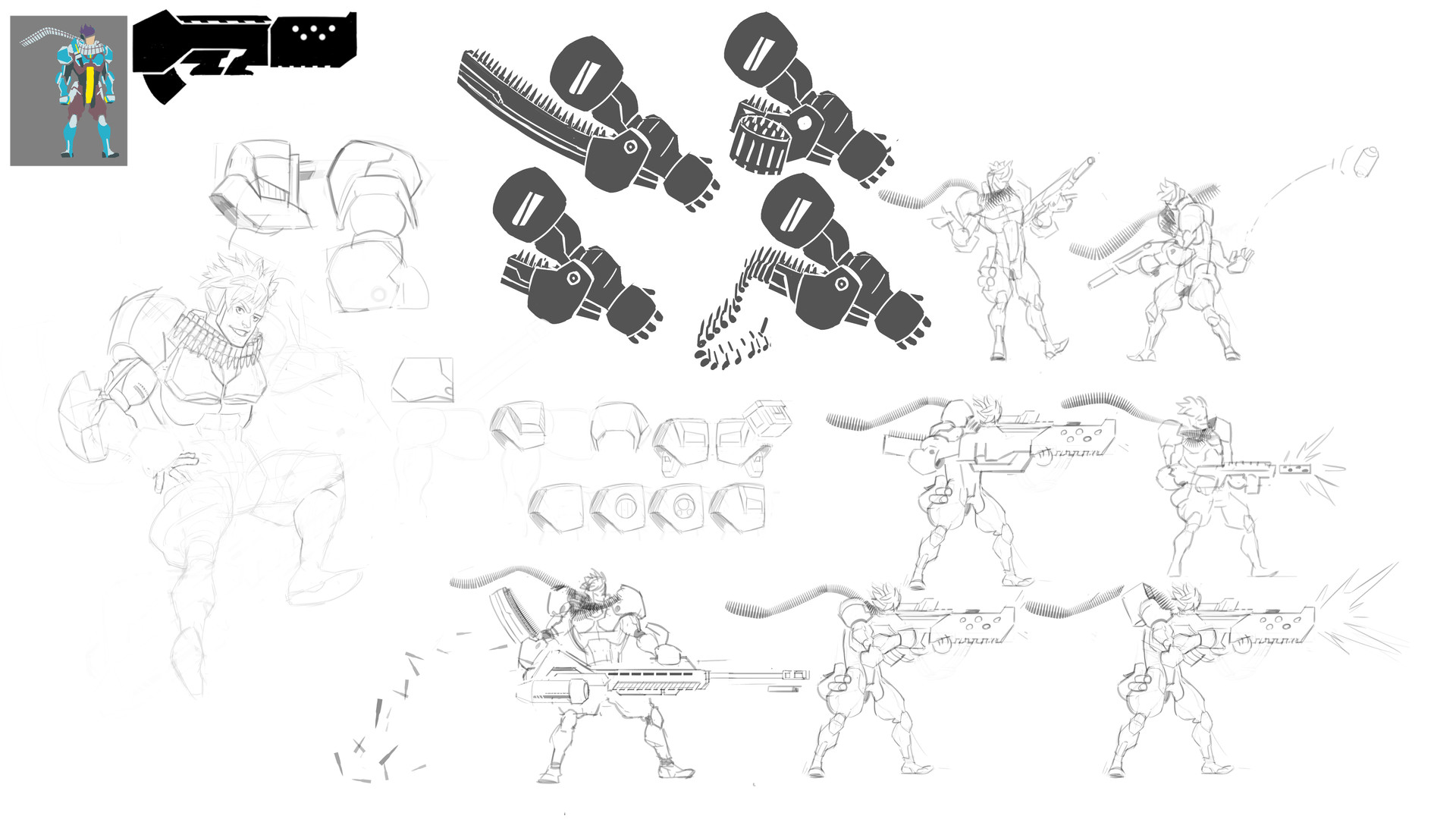 Pose and weapon exploration.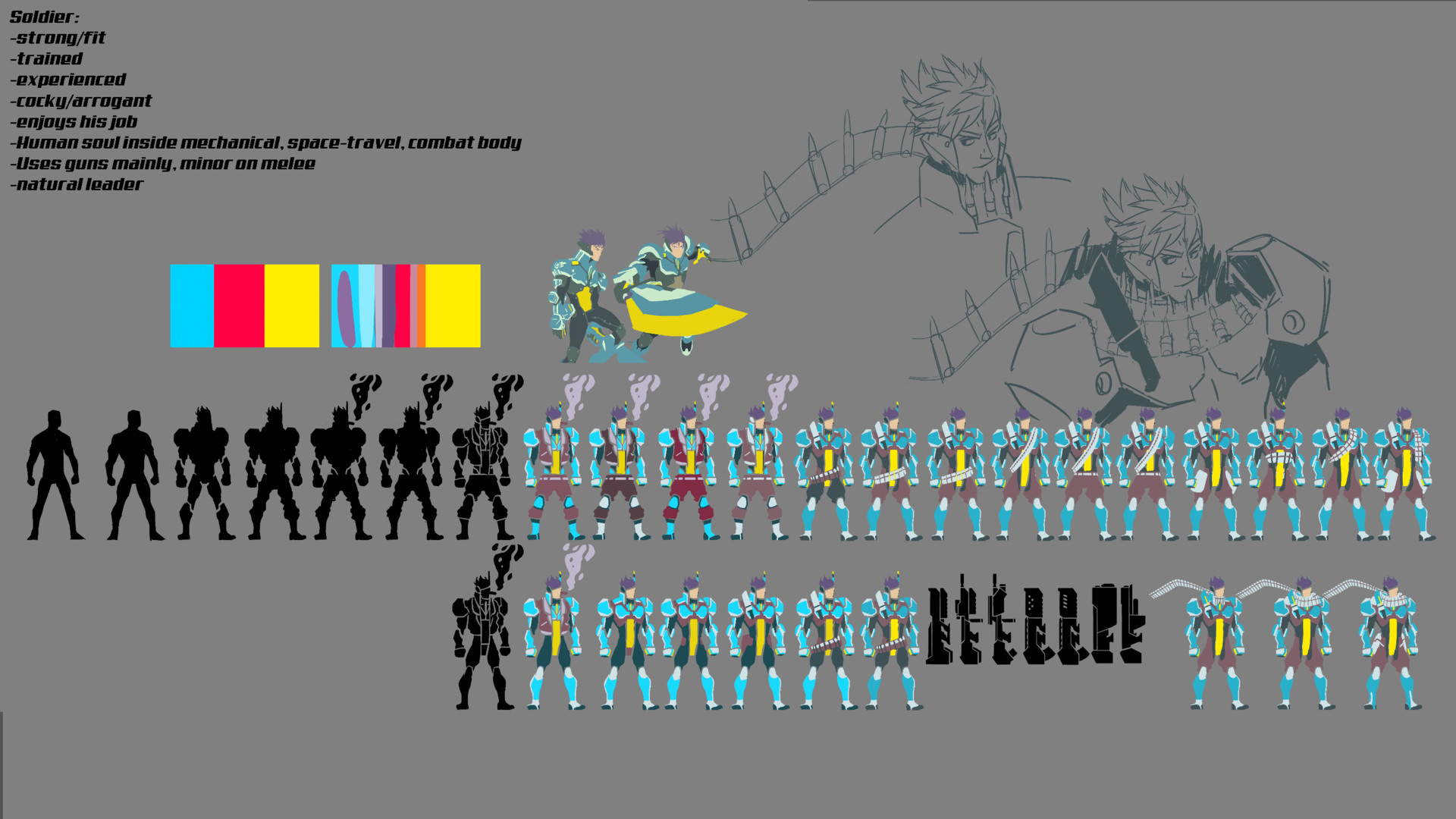 Silhouette and color studies. I got a little carried away, here.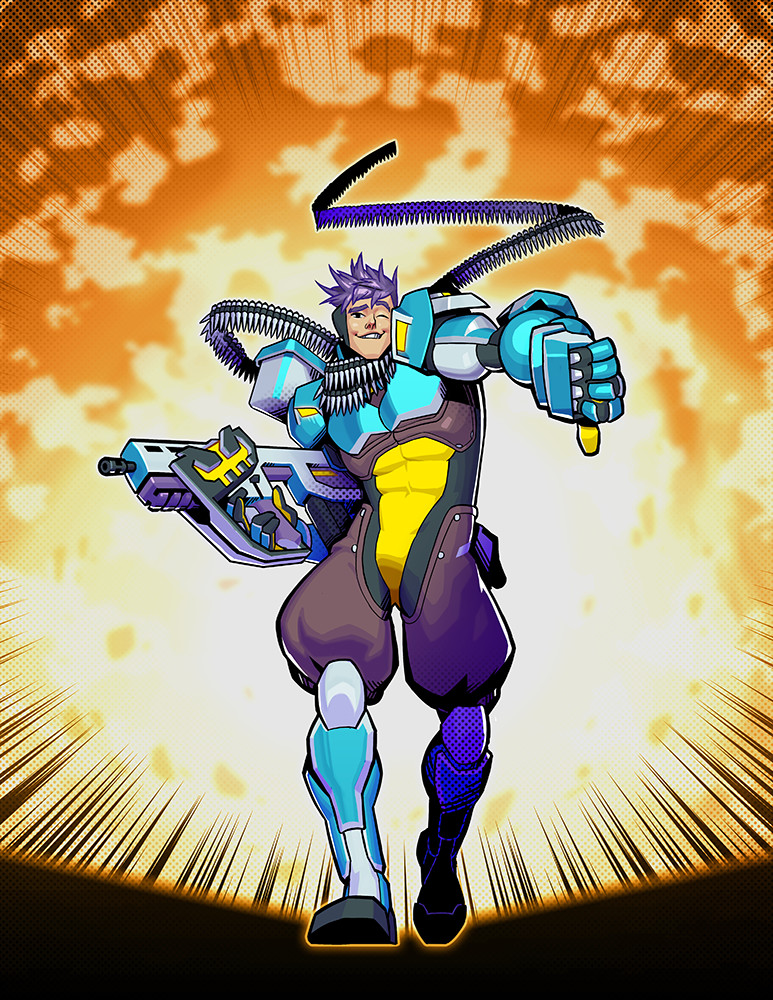 Concept illustration. Used to kick off a new wave of character redesign on SB.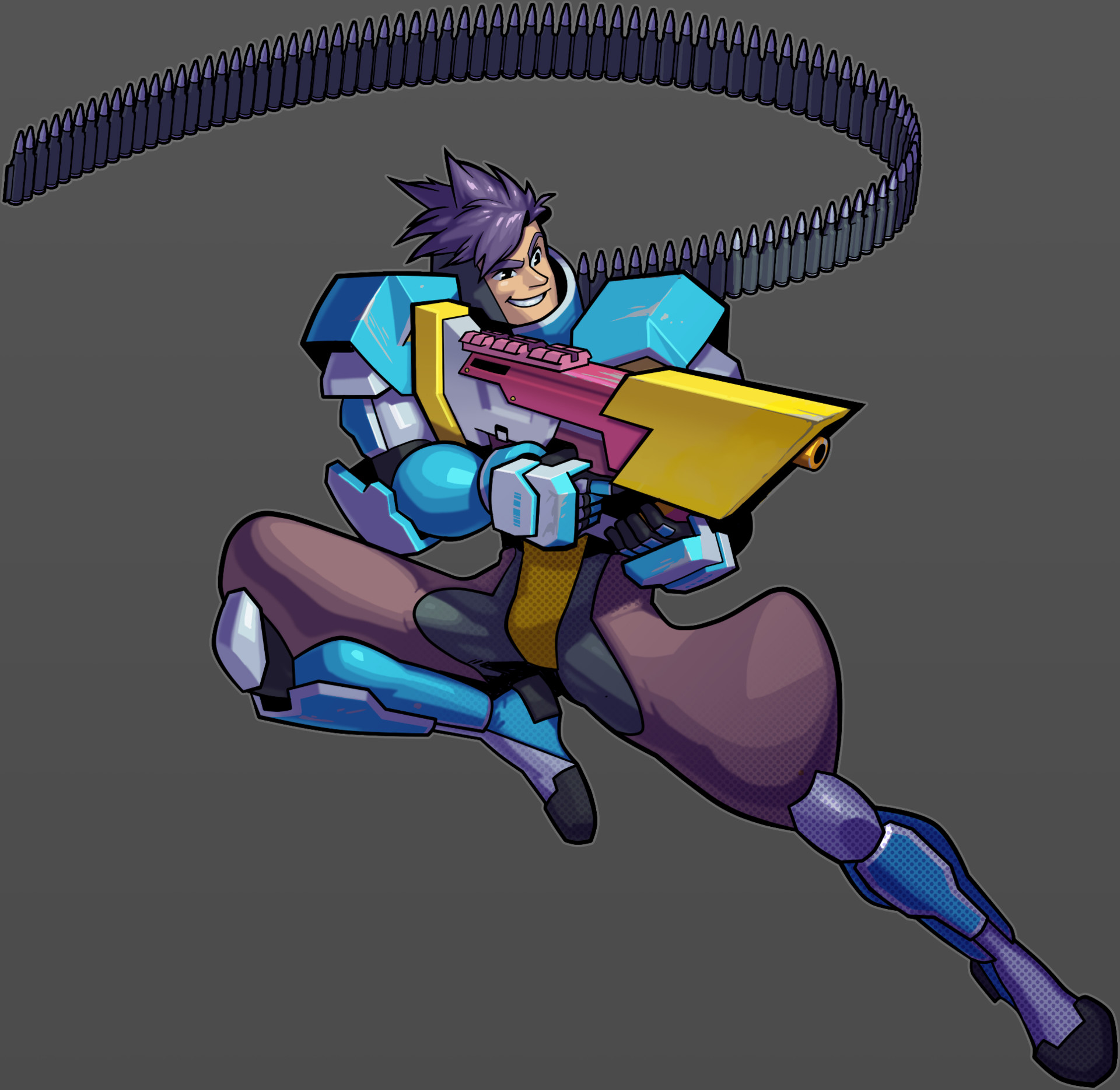 The final design.
This character was designed as the entry point for players, featuring balanced and easily understood gameplay. He was also designed as the "front man" for the game's promo materials. To this end, I envisioned him as cool and ready for action.